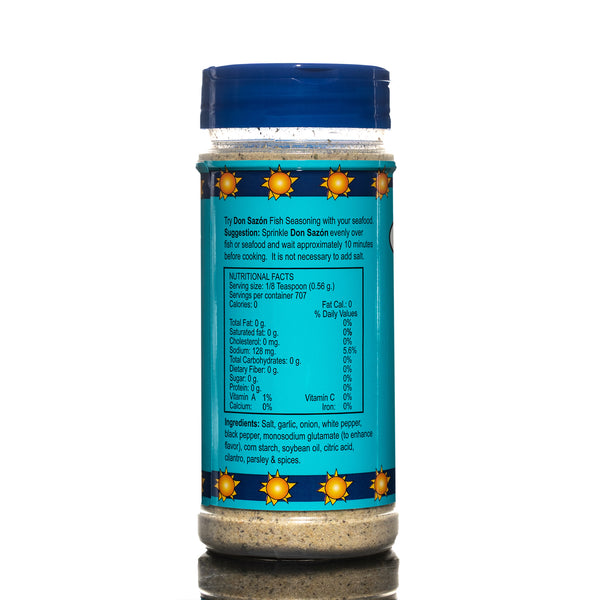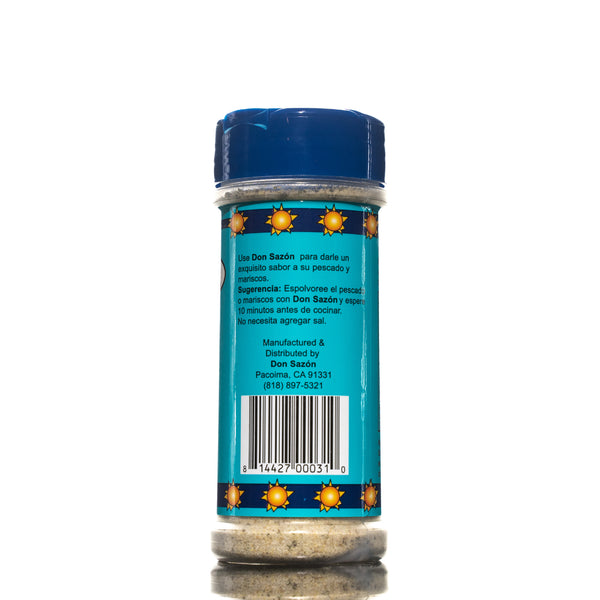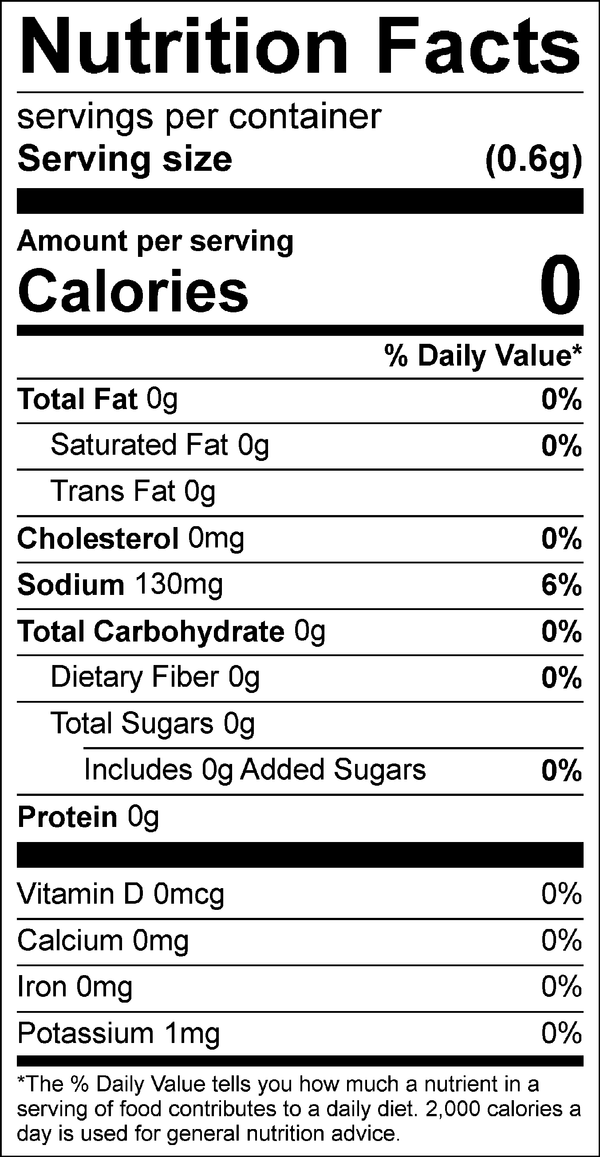 "Reel in the Summer"
Tilapia, Salmon, Tuna...You name it! Our fish seasoning has just the right balance of ingredients to enhance the flavor for all your seafood dishes. With a light blend of herbs and spices to bring your fish to life, Don Sazon will have your taste buds swimming! 
Suggested Usage: Moisten fish with orange juice and sprinkle with Don Sazón evenly. Wait approximately 15 minutes before cooking. It is not necessary to add salt, Don Sazón already mixed the seasoning to perfection.