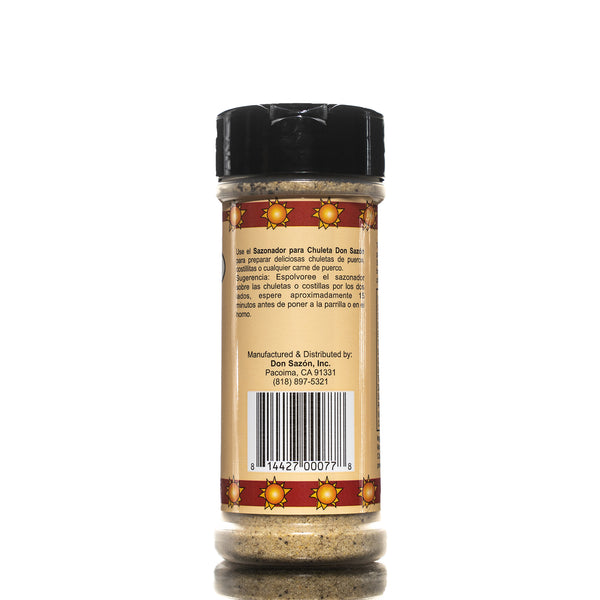 Household Classic Reimagined
In Latin cultures (especially in our Cuban heritage), "Chuleta" or Pork Chop is a staple. Our Pork Chop Seasoning acts like a tenderizer, slowly seeping between the fiber of the pork to soften, moisten and coloring it to perfection. 
Suggested Usage: Simply cook in a pan with any cooking oil, grill some onions to golden-brown perfection, seer your pork chop and serve it up!
*Available only in 5oz